Family fun and activities in the Port Macquarie - Hastings area
Things to do around Flynns Beach Resort
There are holiday activities aplenty around Flynns Beach Resort, and Port Macquarie. We're located near most of Port Macquarie's award-winning tourist attractions. Port Macquarie is a wonderful holiday destination with great beaches, a vibrant shopping district and a large range of restaurants and eateries.
A large number of events are held annually in the Port Macquarie / Hastings area and include the Australian Ironman event in Autumn and The Blues & BBQ Festival and the Tastings on the Hastings Food and Wine Festival in Spring. A range of brochures from local businesses are available at the resort reception. Listed below are a few of our favourite local attractions.
You can view more on the Port Macquarie Directory click here>>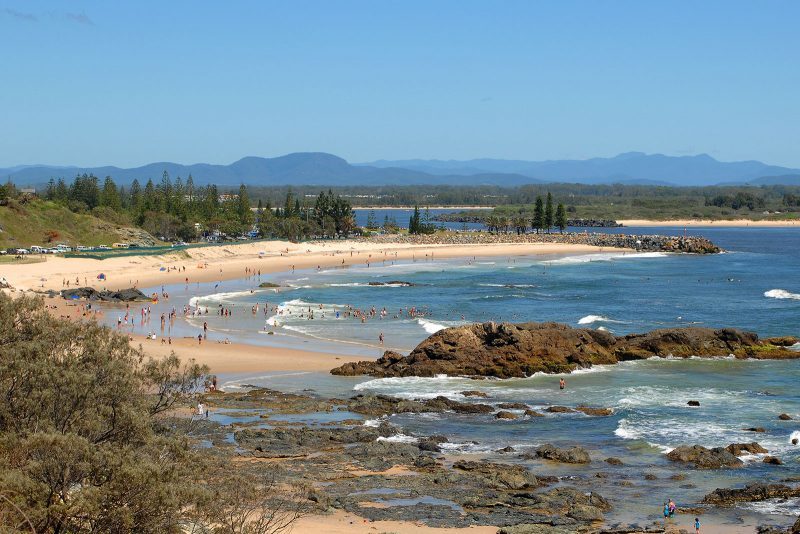 Koala Hospital
The Koala Hospital is in the grounds of Roto House. It is the world's first hospital dedicated solely to the care and preservation of koalas. The hospital has a treatment room, eight Intensive Care Units, a 24 Hour Rescue and Treatment operation and multiple recovery yards.
Walk and Talk tours are conducted every day at 3pm. Coach tours are welcome between 8am and 2pm. Educational displays and group lectures can be arranged.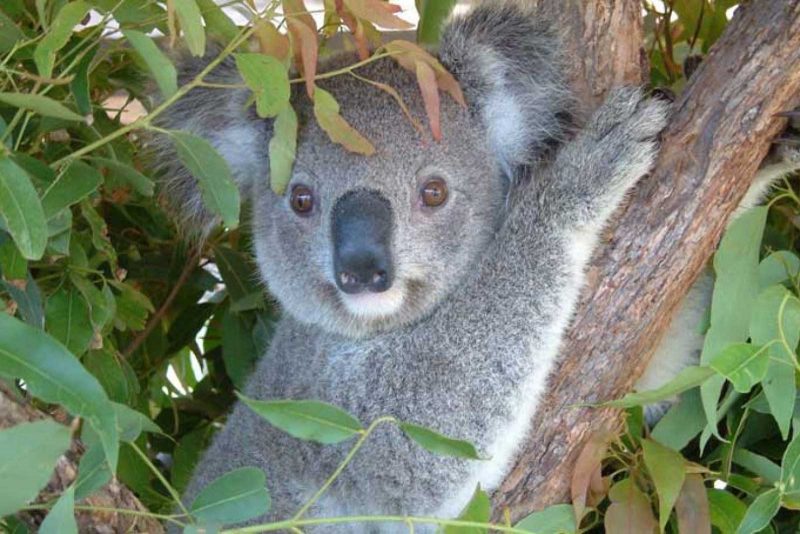 Port Macquarie Surf School
Port Macquarie Surf School is owned and operated by the Hudson family. They're a local family business surfing in the area since the early 1960's. This is their life and they love sharing their experience and knowledge
Learn to surf with Port Macquarie Surf School. All equipment is provided. You don't have to be young, all ages are catered for. Port Macquarie Surf School offers you an experience you will never forget learning to surf on the picturesque beaches of Port Macquarie.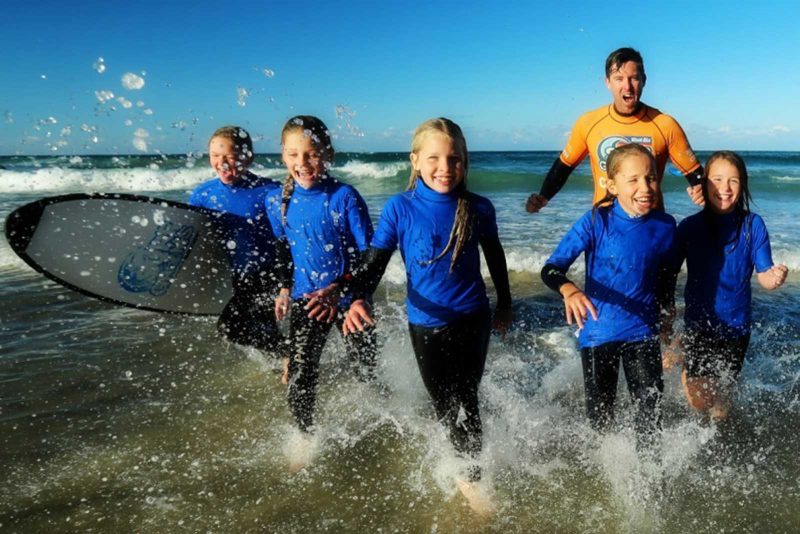 Billabong Zoo
At the multiple award-winning Billabong Zoo (Port Macquarie, NSW) you can get up-close and personal to Australian and exotic animals. You can pat, stroke, feed, hold, hear and see over 80 species of mammals, reptiles and birds. They care for over 200 animals in this friendly 10 acre Koala and Wildlife Park. Enjoy their much loved Zoo Talks throughout the day.
Open every day, 9am-5pm. Rain or shine. Billabong Zoo, Port Macquarie - it's more than a great day out.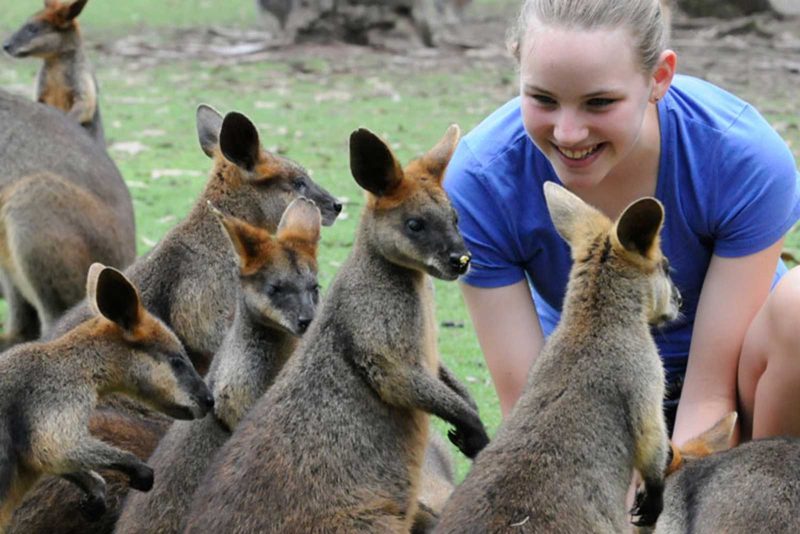 Port Jet
Port Jet's beautiful boat the "Wave Rider" is one of Port Macquarie's favourite water-based attractions. Wave Rider is purpose built for our beautiful region, she will blast you out to sea in absolute comfort and safety to spend more time with the whales.
Port Jet spends more time on the water per whale watching trip - up to one and a half hours. You can also hop aboard Wave Rider on the 'Ocean Blast' ride and rocket down the coastline in complete safety and comfort to see all of Port Macquarie's beaches.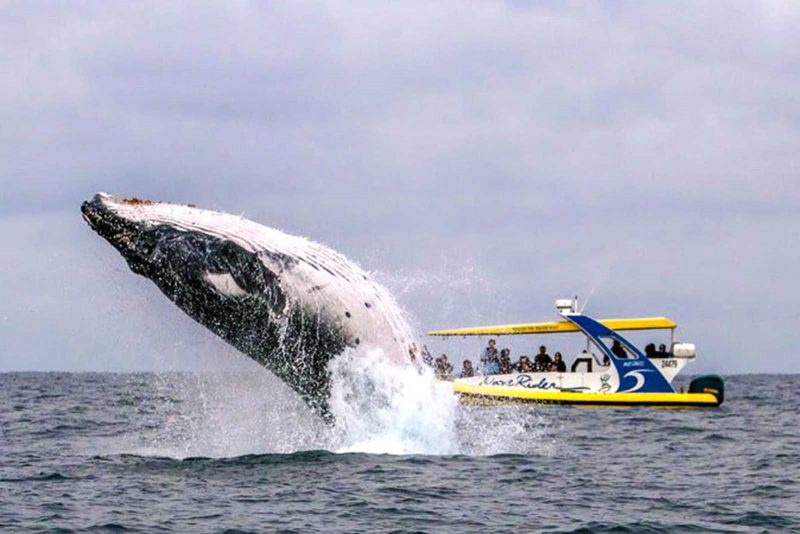 Timbertown Heritage Theme Park
Step back in time with a visit to Timbertown Wauchope, where you can ride the steam train, experience the bullocky display, observe the timber craftsmen at work and smell the coals of the blacksmith.
Set amongst 87 acres of natural forest, Timbertown is an entire village, re-created to demonstrate the struggles and achievements of Australia's pioneers. It's an authentic heritage township, where the steam train still runs, timber is still sawn, and the bullock team still hauls its heavy load. Timbertown is considered by many to be one of Australia's finest heritage parks.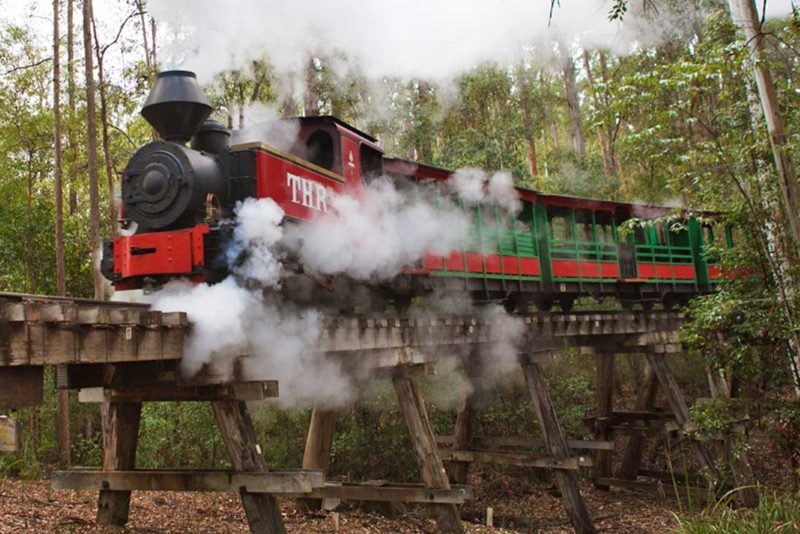 The Glasshouse
Located in the heart of Port Macquarie, the Glasshouse is home to a Theatre, Regional Gallery, Ross Family Studio, Visitor Information Centre, gift shop, conference and meeting facilities, heritage displays, cafe and restaurant. The Glasshouse has over 600 square metres of international standard Gallery space.
The Glasshouse Regional Gallery is a hub for culture, creativity and the arts. The Gallery showcases around 20 to 25 diverse exhibitions each year featuring contemporary, indigenous, historical, traditional, design and sculptural artworks
Emerald Downs Golf Course
Emerald Downs Golf Course is an 18 hole, privately owned, public Golf Course that is easily accessible to social golfers, social groups and visitors to the Hastings area.
Emerald Downs Golf Course is open for social play 364 days of the year - only closing for Christmas Day. The public course and clubhouse is surrounded by the Emerald Downs Residential Estate, and boarders Lake Innes Nature reserve, along with the lakes and dams the lush natural vegetation house an array of wildlife including a healthy koala and kangaroo population.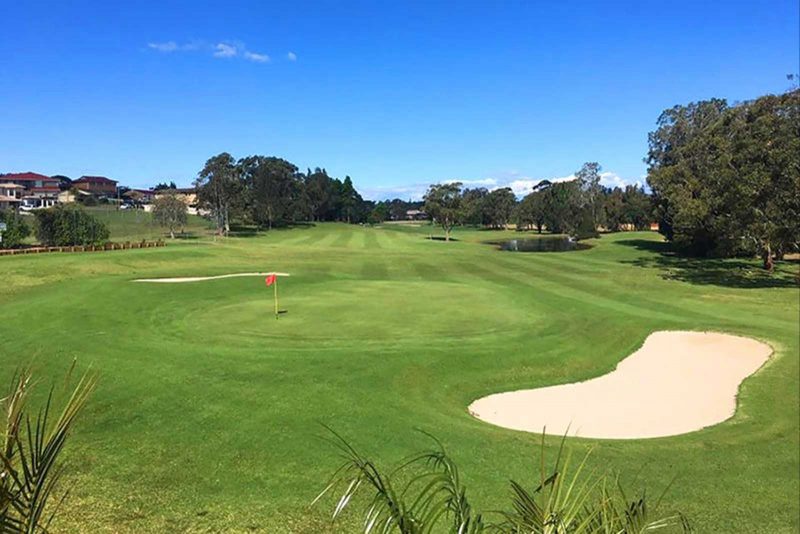 Book direct online for our best deals!